noice
Version 0.4 - Let me explain
---
I made a few mistakes in the previous version - I didn't apply the volume setting to the drum track in certain conditions making the drums too loud. Also the last 2 seconds of the song preview would play at full volume, so if preview are completely muted, the preview would still play the last 2 seconds. All that is fixed in this version
But more importantly there are New Features and improvements.
The Pentapuss now responds to the game with some animations as shown in the screen shot below - the lit part animates also. I ran into a bug in scenekit with shaders which I've submitted to apple.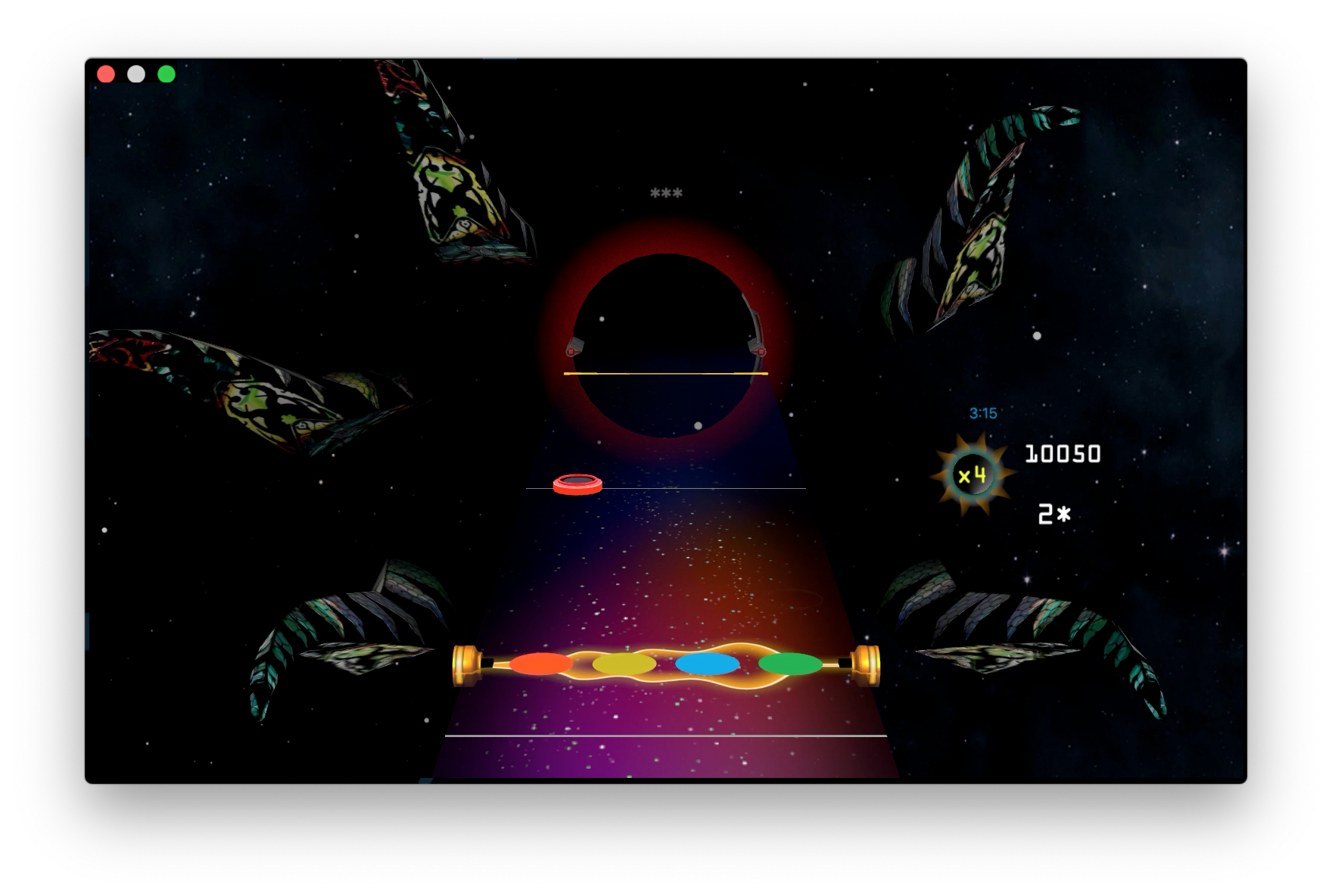 There is also a new Last Added menu list to easily find what songs are new in the library. I realized after adding songs I couldn't remember what the titles were so as excited as I may be to play new songs, I couldn't find them. This fixes that. List menus also now have labels so you know what the list is about. I've also consolidated the list making code to be flexible to accommodate many other list categories in the future like Favorites, Highest Scores, Most Played, Search, etc.
Transitions between menus are also snappier and I fixed several bugs when navigating too fast, like song sometimes played from gameplay into the main menu when exiting a song early and clicking buttons too fast. There were other fixes addressing glitches and some random crashes.